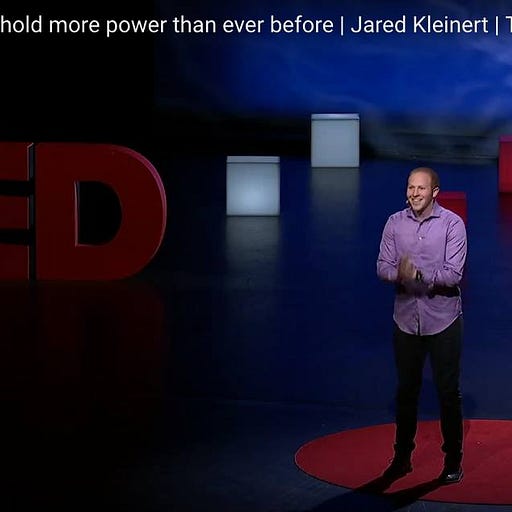 Aug 31, 2020 • 11M
Pricing Is A Strategy. Are You Doing It Right?
Practical insights & resources for entrepreneurs who are "world-class" at their craft. Check out motm.substack.com for more great stuff!
UPDATE - starting today, we are moving to 3 posts per week!!! I'll be sending out new emails every Monday and Wednesday to everyone, plus premium subscribers will receive an email on Fridays from us as well (plus other valuable goodies).

If you haven't already, please consider subscribing 🙏. It costs less than a cup of Starbucks per week, puts a smile on my face to know you support our work, and gives you massive ROI over the coming weeks, months, and years as you learn to generate more predictable revenue, increase profitability, and scale your business.
Pricing Is A Strategy
Last week, I earned my first paid, virtual keynote speaking gig during quarantine and am being compensated at a rate that equates to $10,000/hr for sharing my insights with our client's audience.
Mind you, the presentation I'm giving is a result of years of research, publishing two books in an award-winning series, preparing for multiple "free" talks like my TED@IBM keynote in October 2015, etc.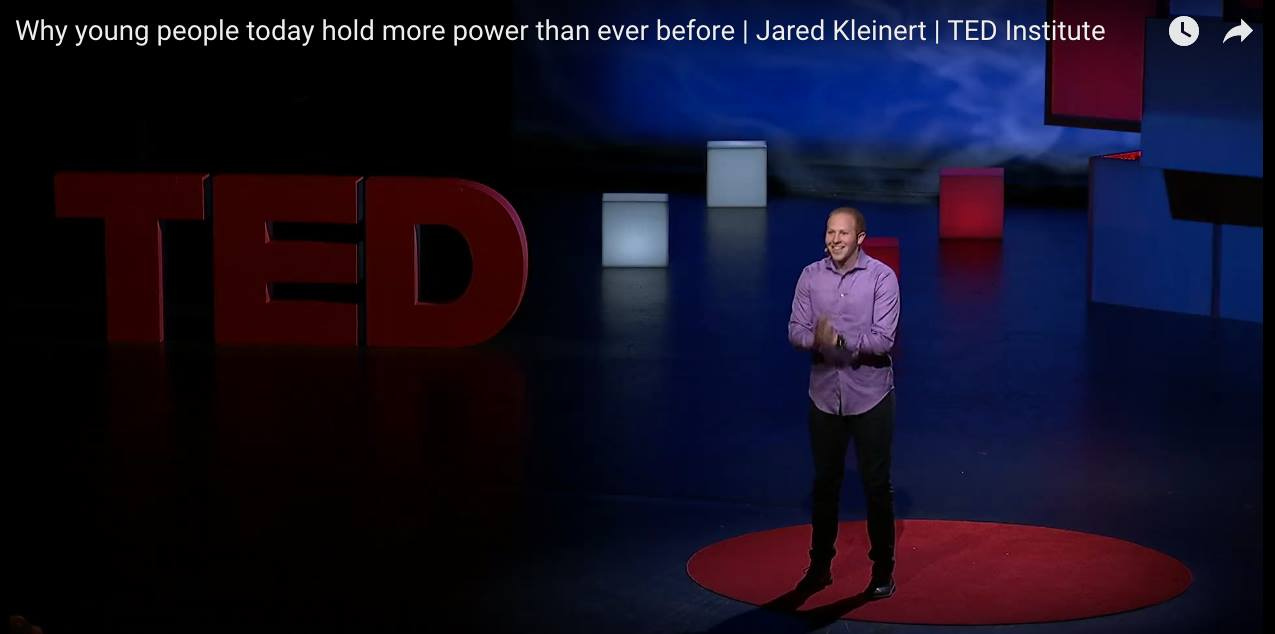 But after this organization realized I could be of service to them and clicked on one of the passive links in my email signature, they asked me what my fees are and I told them (accurately) that I normally present for $15,000 per keynote.
While I didn't end up with that specific deal, in part because this is a virtual presentation and there's lots of room to negotiate with keynote speakers, I use pricing as a strategy for maximizing value from speaking opportunities and weeding out companies that aren't serious about working with me.
Sometimes I earn my full keynote speaking fee, and other times I make $10,000, or $7500, or give a free talk but sell tons of books and/or build good will a potential long-term partner. Other times, I save myself days of travel and stay home because it wouldn't be worth my time to speak at a lower rate.
In short, pricing not only ensures you're profitable, but it builds (or limits) social proof and shows how you value your work.
While I'm not an Ivy League professor of Economics, here are some high-level thoughts on pricing for you and your small business…
When To Charge A Premium
When it comes to keynote speaking, I don't actually WANT to offer this service very often. This is one main reason why I charge such a premium.
In most cases, it doesn't serve our business goals and/or the needs of my clients to fly around the world (in normal times) and give 30-50 speeches per year (or more!).
To dissuade companies from hiring me, I publicly state that my keynote speaking fee is $15,000. From there, I am willing to negotiate IF a client is serious about working with me and is able to offer additional value (such as purchasing copies of my book, promoting me to potential Ideal Clients for Meeting of the Minds, generating meaningful press opportunities or referrals for us, etc).
Otherwise, I'm happy to stay home and work on growing my main business! :)
If you're a consultant and want to limit the 1-on-1 work you do, in order to grow a group offer you've recently introduced, you might double, triple, or 10x the cost of your "hourly" price to implement this strategy in your business.
Charging a premium for your work signals to the marketplace that what you offer is valuable, "best in class", and aspirational.
Another reason to charge a premium (and perhaps the best reason to do so) is to attract Ideal Clients.
By definition, Ideal Clients will pay you what you're worth, won't give you any unwarranted customer service issues or complaints (and in most cases provide constructive criticism that improves your products, services, and company), and will champion your work to other Ideal Clients.
Lamborghini prices their cars at a premium to attract the type of clientele who won't negotiate on sticker price and may actually purchase multiple cars during their lifetime while splurging on all the upgrades available. Then, those clients will tell all their friends about the dealership where they purchased the car.
If they decided to offer their cars at 50% off, the prestige behind the brand would disappear and those buyers would seek out Ferraris instead.
Not only that, but the new buyers attracted by the discounts would likely haggle on price (for an already-discounted product), complain about every issue with the car, lack the "know-how" to maximize their enjoyment and lifetime value of owning the supercar, and would tell everyone about the discount they received instead of the car's horsepower, sex appeal, or the confidence created from driving around in the car.
Charging premium prices is one of the best ways to scale your business, if done correctly. If you're interested in learning more about this, consider becoming a premium subscriber to this newsletter to unlock valuable webinar recordings, templates, and trainings I've created on topics like:
When To Charge Less Than You'd Like
The following section is an excerpt from another "premium subscriber only" post we sent out 2 weeks ago: "3 Crafty, Unexpected, and Contrarian "Experiments" I'm Testing Out Right Now To Protect (and Improve) Our Company's Cash Flow in 2020".
Going into 2020, our plan was to actually introduce a higher tier of service (MOTM X) from our annual memberships at Meeting of the Minds.
With the economic shutdowns in March, an inability to unite our clients in-person as we are accustomed to doing, and the ensuing recession (not to mention continued challenges as a society to curtail the virus), we decided to do a "180" and roll out two lower-priced offers in Q2 and Q3 in order to get more people in-the-door, who we then offer ongoing support to if they're interested.
If you haven't already checked it out, I'd suggest reading "The Value Ladder" for a crash course on how I think about strategically pricing and upselling (or downselling) your products and services.
This has actually worked quite well for us, and many of our email newsletter subscribers (investing $12/mo or $120/yr) decide to attend one of our Deep Dives for between $300 to $499.
Deep Dive attendees, in turn, take interest in continued partnership with us and invest in attending one of our quarterly summits ($3,000) and/or becoming an annual member of our mastermind group (for between $15K and $24K).
I'm not typically a fan of "loss leaders", but in our current business climate, they are actually quite effective because they combat the free BS other providers are offering and earn a client's financial and emotional investment at a rate they feel comfortable with, giving you permission to offer them massive value and therefore have a shot at upselling an Ideal Client to your core offer(s) now that you've established trust.
IMPORTANT: DOs and DO NOTs…
DO charge more.

To summarize what I learned from a former boss, the price for your products/service should cause some hesitancy to work with you, but not prevent someone from working with you. It should feel like an investment, for which your Ideal Clients will work to maximize the value they derive from you and your business, thus giving them a positive experience.
DO offer risk reversal.

We offer "More Than Money Back" guarantees on many of our services to make it a win-win situation for our clients. Either they will get meaningful ROI from working with us, or they will get our services for free and a check in their name to their favorite charity. While we have never had to honor this risk reversal thankfully, it has helped us convince a small handful of people who were "on the fence" to give us a shot.
DO utilize payment plans in some cases.

It's easier to convince someone to invest in a program with a low monthly payment of $1000 instead of asking for $12K upfront.
DON'T discount (if you can avoid it).

While I don't always abide by this principle, if you can avoid discounting you'll retain more profit and attract only your most Ideal Clients.

DON'T try and become "all things" to "all people".

Instead, identify your Zone of Genius and align your business, products, and services to offer the most valuable possible to your Ideal Clients.

DON'T assume you've found the perfect price.

Continue experimenting with your pricing, testing conversion rates in your sales efforts as well as total revenue generated, customer lifetime value, etc. Perhaps you can tinker with HOW your services are presented as well, so if you have consulting services priced at $2500, perhaps offering four payments of $750 will increase your conversions, increase profitability, and smoothen your month-to-month cash flow…all with one easy change!
IN CLOSING…
If you skimmed the information above, the "Too Long; Didn't Read" version of my message today is:
Understand that pricing is a strategy and you can charge more (or less) for your products/services than what it costs for you to produce based on how you'd like your work to be perceived.

In most cases, I'd recommend charging a premium because you're likely to attract MORE of your Ideal Clients and signal to the marketplace that what you offer is "best in class" and therefore aspirational.

You may decide to charge less in order to get more people "in-the-door", which could be a great strategy if you know how to upsell your Ideal Clients to more valuable offers.
And ALWAYS experiment with your pricing because the market changes, as does your business and clientele! Don't assume that you've found the perfect price because one small tweak in pricing or presentation could unlock massive profits 🚀.
-Jared
---
Jared Kleinert is the founder of Meeting of the Minds (motm.co), as well as a TED speaker, 2x award-winning author, and USA Today's "Most Connected Millennial".
Meeting of the Minds curates "super-connectors" and subject matter experts as invite-only attendees to 3 day summits in places like Napa Valley, Bermuda, and elsewhere, as well as "deep dives" such as this Marketing and Biz Dev strategy & implementation workshop. Members of the MOTM network include CEOs of 7, 8, and 9-figure businesses, creators of globally-recognized brands and social movements, New York Times bestselling authors, founders of pre-IPO tech unicorns, c-suite execs from Fortune 500 companies, and others.
Jared's career began at 15 years old when he started his first company, and took off at 16 while working as the first intern, and then one of the first 10 employees, for an enterprise SaaS company called 15Five, which today has raised over $40M and has almost 2000 forward-thinking companies as monthly recurring clients.
Later, Jared would become a delegate to President Obama's 2013 Global Entrepreneurship Summit in Malaysia, write multiple books including the "#1 Entrepreneurship Book of 2015", and speak at TED@IBM the day before he turned 20. 
As a highly-sought after keynote speaker and consultant, Jared's clients range from organizations like Facebook, Samsung, Bacardi, Estee Lauder, IBM, Cornell, Berkeley, AdAge, and the National Speakers Association. His insights on entrepreneurship, networking, marketing, and business development have been featured in Forbes, TIME, Harvard Business Review, Fortune, NPR, Entrepreneur, Mashable, Fox Business and more.
Don't forget to share! :)