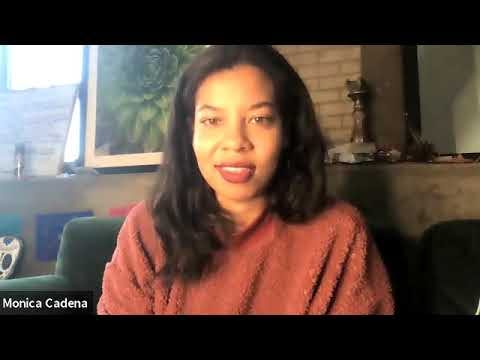 Jan 7, 2021 • 39M
Creating Viral Media Campaigns, the George Floyd Uprising, and Funding from Mark Cuban
Practical insights & resources for entrepreneurs who are "world-class" at their craft. Check out motm.substack.com for more great stuff!
I wanted send this out yesterday, but given the domestic terrorism incident at the United States Capitol, I felt it best to wait until today to share our interview with Monica Cadena, an Afro-Latinx artist, serial entrepreneur, and social justice activist.
With Monica's experience fighting for underserved minority communities in Oakland, creating viral media campaigns that positively influenced celebrities like Beyonce to rethink their onstage representation and performances, and continued work to build inclusive online communities, I can't think of a better person to hear from right now.
Entrepreneurs, tune in to learn about Monica's take on "digital strategy", newsjacking, pro-tips for using social media to grow your business, and more.
Please take 39 minutes to listen to today's interview above (or watch below), and reply back to let us know what you'd care to add to this important conversation.
Then, check out Monica's program Digital Allyship, which I've pre-ordered and hope you do the same (it's only $39).
Thank you and stay safe.
-Jared
👉 You can also listen to the audio only at the top of this article. 👈
---
Monica Cadena is an Afro-Latinx artist, writer, yogi, educator and digital media strategist for wellness brands like Off the Mat Into the World® and Yoga Journal.
Monica is most known for creating viral digital campaigns featured in Vogue, Vanity Fair, Huffington Post, Self Magazine, and People magazine among others, that are rooted in intersectionality, social justice activism, and body positivity.
The former co-founder of Wear Your Voice Magazine, an intersectional feminist magazine centering the voices of Black and Brown queer women, femmes, trans and non-binary people, Monica's work is heavily influenced by the the resilience of the diasporic community.
She is also the co-founder of Black Healers Connect, a digital and in-person hub for Black Healers to build the tools they need to thrive while providing the necessary tools for Black healing and collective liberation.
Monica has worked for internationally recognized healing and wellness organizations centered around wellness and social justice, and travels around the globe bringing communities together through collective healing.
You can join her new program Digital Allyship by clicking here, and you can find Monica on Instagram @sacred.alchemist.
---
This interview is part of our new "Super-Connector Secrets" series where we introduce you to diverse entrepreneurs and subject matter experts.

Reach out and connect with these folks, and if you'd like to hear more of these conversations while also learning my top tips on relationship and community-building, order a copy of How To Build A World Class Network In Record Time.
---
Jared Kleinert is the founder of Meeting of the Minds (motm.co), as well as a TED speaker, 2x award-winning author, and USA Today's "Most Connected Millennial".
Meeting of the Minds curates "super-connectors" and subject matter experts as invite-only attendees to 3 day summits in places like Napa Valley, Bermuda, and elsewhere, as well as "deep dives" such as this Marketing and Biz Dev strategy & implementation workshop. Members of the MOTM network include CEOs of 7, 8, and 9-figure businesses, creators of globally-recognized brands and social movements, New York Times bestselling authors, founders of pre-IPO tech unicorns, c-suite execs from Fortune 500 companies, and others.
Jared's career began at 15 years old when he started his first company, and took off at 16 while working as the first intern, and then one of the first 10 employees, for an enterprise SaaS company called 15Five, which today has raised over $40M and has almost 2000 forward-thinking companies as monthly recurring clients.
Later, Jared would become a delegate to President Obama's 2013 Global Entrepreneurship Summit in Malaysia, write multiple books including the "#1 Entrepreneurship Book of 2015", and speak at TED@IBM the day before he turned 20. 
As a highly-sought after keynote speaker and consultant, Jared's clients range from organizations like Facebook, Samsung, Bacardi, Estee Lauder, IBM, Cornell, Berkeley, AdAge, and the National Speakers Association. His insights on entrepreneurship, networking, marketing, and business development have been featured in Forbes, TIME, Harvard Business Review, Fortune, NPR, Entrepreneur, Mashable, Fox Business and more.
Don't forget to share! :)
Oh, one more thing…
We're looking to highlight more voices of color this year through our weekly newsletter interview series in our continued efforts to create a diverse and inclusive Meeting of the Minds community. Which BIPOC entrepreneurs and thought leaders from your network can you introduce us to that you'd love to hear from yourself and spotlight for the rest of our following? Please email me or comment below. 🙏