Want To Know If Your Employees Will Be Successful, Engaged, and Happy At Your Company? Consider This 10 Step Screening Process When You're Hiring...
Thiel Fellow and Forbes 30 Under 30 Honoree Stacey Ferreira has started, scaled, and sold two tech companies (Forge, acquired by WorkJam '20 and MySocialCloud, acquired by Reputation.com '13).
The following is a guest post from Stacey Ferreira, my co-author for 2 Billion Under 20: How Millennials are Breaking Age Barriers and Changing The World, who is currently the Director of Digital Workplace Strategy at WorkJam. She's a serial entrepreneur who has started and sold multiple startups, hired hundreds of employees, and speaks around the world with the US State Department on Entrepreneurship.
On Friday, August 21 we are hosting a SUBSCRIBER-ONLY "Ask Me Anything" with Stacey, so if you're new to this Substack, consider subscribing below to one of our premium membership options for access to that private experience and other valuable AMAs, posts like this, etc. We will be donating your first month's subscription to Stacey's charity of choice, which is the CARES Foundation.
---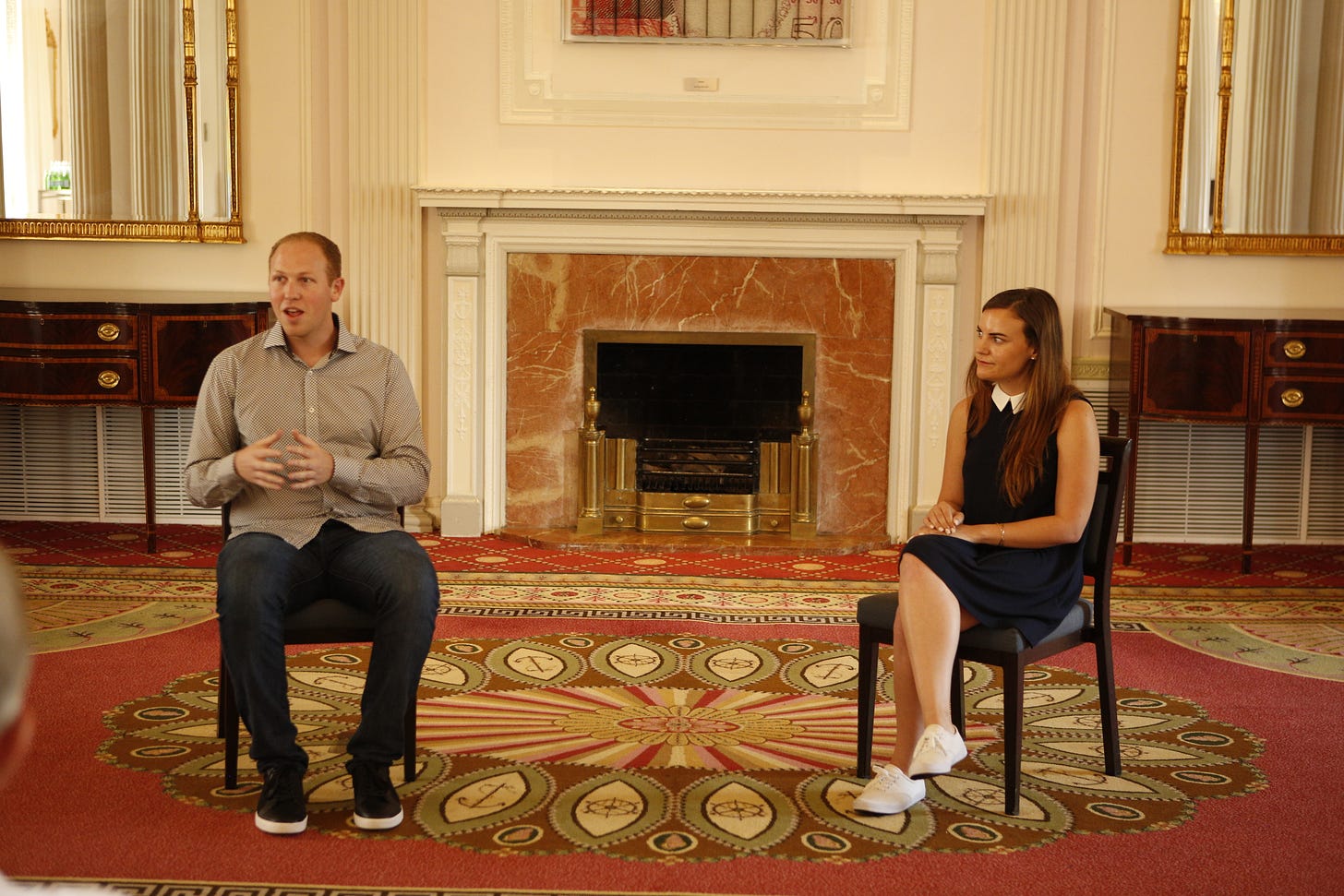 Jared Kleinert hosting a fireside chat with Stacey Ferreira during
Meeting of the Minds
at the Fairmont Hamilton Princess in Bermuda, November 2018. Don't you miss conferences, masterminds, and in-person gatherings?!
ENTER STACEY FERREIRA | @StaceyFerreira
Analyzing your hiring practices will tell you everything you need to know about how successful your organization will become. 
Is the role you're hiring for and it's exact responsibilities known to all who are in the decision-making process? 

Is the type of person you're hiring for junior or senior? 

Is there a clear decision-maker who has the last say on the new hire? 

Is leadership aware of the impact of not making a hire?  

Do you have approval regarding the salary range for the position? 

Is there a clearly defined process that is effectively communicated to candidates on the first call/meeting? 
If you answered NO to any of these questions, your company has work to do. 
Zen Buddhism is given credit for the adage…
"How you do one thing is how you do everything." 
When it comes to companies, this holds true. 
If management is unorganized, unclear and wishy-washy during their hiring process, there are likely other areas where they're equally disorganized. 
The best candidates on the market rarely put up with Managers who can't get their act together. This is true through the hiring process and through the tenure of their time working there.
Therefore, the hiring process will tell you if a company will be able to attract and retain the people who are necessary to grow and maintain a healthy business.
So what does a successful hiring process look like?
1) Clearly define the department's expected output and communicate this to the organization.
Create non-negotiable goals that are clear to everyone within the organization and would be clear to anyone outside the organization if they were eavesdropping.
Ex. This year, our Sales Department is expected to generate $5M in revenue. 
2) Clearly define the expected outputs for the role and communicate them.
What outputs is someone responsible for that will support the overall department goal? If you're hiring for a role in sales, the output for one position multiplied by the number of employees you have in that position should equal the output of the department.
Ex. Each Senior Sales Representative is required to sell $1M each year. 5 Senior Sales Reps * $1M = $5M in revenue (not accounting for churn, missed quota, etc.)
NOTE FROM JARED - this is one of the hardest things to do as an entrepreneur.
You might second-guess what your first few hires should be doing because you might not yet know yourself! Perhaps you're still trying to find product-market fit and/or the roles you're hiring for now might become unnecessary if you pivot away from your original vision for the company. 
But, if you're honest with potential hires and recruit for individuals who are willing and able to update their roles and responsibilities as your company grows, you'll have a higher likelihood of success in finding A+ players.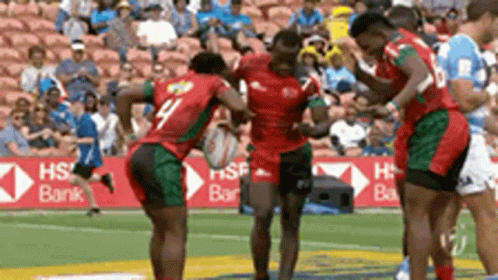 3) Be realistic about the stage of the company, the output of the role, and the people being interviewed/hired. 
If you're running a B2B SaaS company that is selling enterprise software and it's your first year in business, projecting that you'll make $5M in Year 1 by hiring 5 junior sales reps is wrong.
It's likely that you're still building your enterprise product, working on integrations and don't yet have one fully-deployed customer who can be a reference for you. 
If this is the case, even a very experienced seller won't be able to sell $5M in Year 1, let alone 5 junior sales reps who have never sold anything before. Also remember that average sales reps make somewhere between 80-100% of their quota (otherwise their quota is too low if they're consistently hitting it!).
Be realistic about your goals, and if you need help understanding whats realistic, ask someone who has done it before.
4) Determine the seniority level of the role that you need and give the role an understandable title. 
Be clear about the seniority of the role you're hiring for.
Do you have time to train someone who has never been in the role before, or do you need someone who can come in and start adding value from day one? 
Once you know the type of person you need, give them a title they, their peers, and the industry will understand.
Ex. Hiring someone for a quota-driven sales role and calling them "Head of Business Strategy" will confuse customers and raise questions about what they actually "do" for you. 
5) Determine the salary range you're willing to pay for the role.
Understanding your financial obligations upon hiring for each new position is crucial. Determine the salary range you're willing to pay based on the role, seniority, and experience. Then, stay within your pre-determined range when making new hires. Don't forget to include equity.
Ex. Your hiring range for a new role could be $80-$100K in base salary with 0.05% - 0.25% in equity. 
6) Create your hiring process and stick to it. 
Unless another pandemic-related surge forces you to pivot your business completely, stick to your hiring process.
Nothing demotivates an overworked startup team faster than telling them they're going to have more people and resources, only to stop your hiring search and not give them the help they were expecting to have (especially if you have sales managers whose own salary is based on their full team hitting quota!).
Typically a process in a startup looks something like: 

Introductory Phone Call with Hiring Manager/Boss (30 mins)

In-Depth Phone Call with Hiring Manager/Boss (1 Hour) 

On-Site Meeting with Key Team Members/Co-Workers (3 Hours), or now-a-days this is typically 3-6 zoom calls with key team members so prospects can "meet" everyone.

Decision 
7) Begin your search.
Current co-workers, previous co-workers, and LinkedIn are all great places to get candidate referrals and names.
Start by asking people within your organization to think of great performers they've worked with in the past and start interviewing those candidates.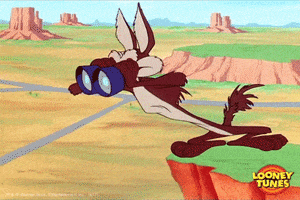 8) Communicate, communicate, communicate with your candidates.
Once you start the interview process, clearly communicate with your candidate on all fronts. Preeminently answer the questions swirling in their head like…
What's the role?

What's the expectation of the role?

What's the hiring process look like?
If you set the expectation that you'll respond to a candidate within a certain timeframe, don't go to bed until you've emailed or called your candidates with an update in the process. 
If the hiring process changes or the timeline of the hiring process changes, communicate that too. The best employees won't work for a Manager who won't clearly communicate, and those employees often use the hiring process as a way to determine what working for the company will be like.
9) Stick to your role, experience level, and process (above) before making an offer to your winning candidate.
Before you officially make the offer to a candidate, double check:
Does this candidate fit the profile of the type of person I'm trying to hire?

Does our offer reflect what we said we were going to compensate?

Did we follow our 10-Step Screening Process (as outlined in this guest post)?
I've seen people try to justify why they need a former Senior Vice President from Google to come work for their 5 person startup at $300K in base salary after they've had only a few conversations with such candidate.
But if you have already determined that you will only spend $80K for a new hire in that role and need someone scrappy who will roll up their sleeves, make their own sales collateral, and prospect their own deals, remind yourself of why you started hiring for this role in the first place. 
10) Prepare and send your offer.
Your winning candidate will likely negotiate, so start at a medium salary range (not so low that it's embarrassing, but not so high that there is no wiggle room).
Know your upper bound and stick to it.
Before you send your official offer, it's always great to call the candidate and let them know that you'll be making an offer that they can expect in their email inbox in the next few hours. Hearing how they respond to you on the phone will give you a good idea of whether they will likely accept, negotiate against, or decline the offer. 
Remember that the best candidates have options…
While the candidate is trying to show you why they're the right fit for the job, you also need to convince them that YOU operate the best company for them, their life, and their career. 
After the candidate is hired, this relationship should stay very much the same.
The best employees try to prove that they're the right fit for the job and the best employers try to prove that they're the right company for their people to commit their talents, time, and energy to.
When one side stops trusting that the other is holding up their end of the bargain, turnover happens. And the best predictor of turnover is in the hiring process.
---
Join us Friday, August 21 at 1pm EST for a special AMA with Stacey Ferreira!!!
JARED - This is a private, subscriber-only "Ask Me Anything" and a great networking opportunity to meet us and other Meeting of the Minds subscribers joining us.
If you'd like to attend, choose a premium content option by clicking "subscribe now" below. Your first month's subscription (or 10% of your annual subscription) will be donated to Stacey's charity of choice, which is the CARES Foundation.
If you would like to attend, but do NOT wish to subscribe to this newsletter, you can donate $20 to the cause above and send your receipt to jaredkleinert@gmail.com for access to the AMA as well. But, we hope you subscribe to our Substack and join us! :).
For only $2.31/week or less than a cup of Starbucks, you get 2+ weekly emails from me with audio recordings, special invites to AMAs with top entrepreneurs and experts in my network like Stacey, and much more. The first couple emails should give you enough ROI for a full year's subscription…
Here's a preview so you can check out some past emails, including:
Our subscribers include TED and TEDx speakers, current NFL players, founders of 7, 8, and 9-figure business owners, contributors to major media outlets like Forbes, Entrepreneur, and Harvard Business Review, CEOs of major nonprofit organizations, an Olympian, "influencers" on platforms like LinkedIn and Instagram, etc.
Subscribe now - it takes less than 60 seconds, you'll get access to our AMA with Stacey on Friday, and your first month's subscription (or 10% of an annual subscription) will be donated to charity. 🙏
---
Jared Kleinert is the founder of Meeting of the Minds (motm.co), as well as a TED speaker, 2x award-winning author, and USA Today's "Most Connected Millennial".
Meeting of the Minds curates "super-connectors" and subject matter experts as invite-only attendees to 3 day summits in places like Napa Valley, Bermuda, and elsewhere, as well as "deep dives" such as this Marketing and Biz Dev strategy & implementation workshop. Members of the MOTM network include CEOs of 7, 8, and 9-figure businesses, creators of globally-recognized brands and social movements, New York Times bestselling authors, founders of pre-IPO tech unicorns, c-suite execs from Fortune 500 companies, and others.
Jared's career began at 15 years old when he started his first company, and took off at 16 while working as the first intern, and then one of the first 10 employees, for an enterprise SaaS company called 15Five, which today has raised over $40M and has almost 2000 forward-thinking companies as monthly recurring clients.
Later, Jared would become a delegate to President Obama's 2013 Global Entrepreneurship Summit in Malaysia, write multiple books including the "#1 Entrepreneurship Book of 2015", and speak at TED@IBM the day before he turned 20. 
As a highly-sought after keynote speaker and consultant, Jared's clients range from organizations like Facebook, Samsung, Bacardi, Estee Lauder, IBM, Cornell, Berkeley, AdAge, and the National Speakers Association. His insights on entrepreneurship, networking, marketing, and business development have been featured in Forbes, TIME, Harvard Business Review, Fortune, NPR, Entrepreneur, Mashable, Fox Business and more.