Cold Emails, Warm Intros, and One-To-Many Networking
In this write-up, I've hyperlinked to four (4) helpful email templates, five (5) ideas for one-to-many networking, and more...Enjoy! :)
Hello entrepreneurs!
You may be a "super-connector" already, and the following lessons are helping you improve by 1% (even NBA superstar Lebron James has coaches and trainers).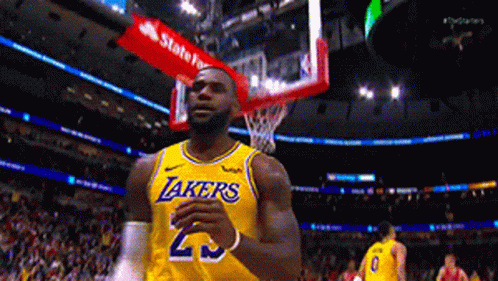 You may also be a beginner when it comes to leveraging your network for additional sales, savings, and success…or somewhere between the two (and that's OK as well!).  
In this write-up, I've hyperlinked to four (4) helpful email templates you can use at any stage in your career to meet new people, build valuable relationships, and offer help to people in your network. Plus, you'll discover some of the "one-to-many" networking strategies I use to stay in touch with our ever-expanding community.
USE THESE TEMPLATES FOR SENDING COLD EMAILS 
If you aren't well-connected and/or are entering into a new industry or geographic region, you'll likely send a lot of "cold" emails or approach more strangers at events and in online communities.
While this isn't exactly "connecting" with someone, sending an effective cold email (or being great with cold calls and approaching busy and influential people via events and social media) provides you the opportunity to connect at a later time and date.
Based on your cold email, the other person will get a sense of how you can offer them value, and learn a little bit about who you are.
If they respond positively, they are choosing to chat with you and the two of you will start your relationship off in a respectful and intentional way. 
Cold emails are always worth a shot, but they don't always work...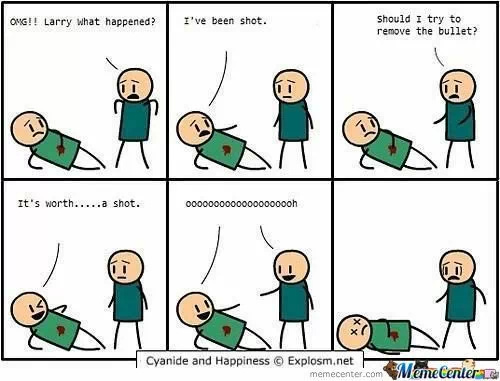 WARM INTROS ARE EVEN BETTER THAN COLD EMAILS
Even if you write the best cold email, you may not receive a response and/or you may not be able to connect with the person you're trying to reach. 
Before you send cold emails, it pays to see if you have a mutual friend with someone, and if they can make an introduction on your behalf. 
We call these "warm" intros.
When I reached out to WordPress founder Matt Mullenweg, for example, I used one of the email templates I provided above. 
Matt runs a billion dollar company, and his technology powers over 33% of all websites on the Internet, so you can imagine how many emails he receives on a daily basis. 
Even with the best cold email possible, not only was I not able to connect with him, but her replied only to say, "stop emailing me", adding… "thanks."
What happened, only a couple months later, when I received a warm intro from a mutual friend?
Matt was more than happy to connect with me, and I was able to interview him for my last book 3 Billion Under 30.
Later, I was able to introduce him to James Altucher they recorded a podcast episode together, which created a "win-win-win" scenario for all of us. 
The following templates are helpful when asking for warm intros, so you can make it easier for others in your network to help you connect with your Ideal Clients, partners, influencers, investors, etc.
ONE-TO-MANY NETWORKING 
As you become a better connector, it will be near impossible to chat one-one-one with all the influencers, customers, friends, and followers in your exponentially-expanding network.
This is where one-to-many networking comes into play. 
With the following systems or activities, you can stay top-of-mind so people in your network provide you with new opportunities, valuable intros (without you having to ask for them!), and support during challenging times like we're all experiencing as I write this in August 2020. 
You'll also be able to offer value to people in your "fringe network" to keep helping those around you level-up and thus be able to support you more effectively in the future. Success begets success. 
Here's some ideas for one-to-many networking:

Start a blog or podcast and provide interesting and actionable content in your area of subject matter expertise. 

Create a Facebook Group around a topic, community, or conference you care about, and help facilitate endless conversations and exchanges of value as the organizer of the online community.

Host dinner parties or outings for friends so you can connect with multiple people at once and ask for +1s, allowing you to meet new and interesting individuals that are vetted by your pre-existing network. 

Volunteer for a conference (in-person or virtual) and offer value to the event coordinators while meeting the speakers, attendees, and sponsors.

Put together a free or cheap online course so you can offer value to anyone interested in the subject(s) you have knowledge about and wish to share with the world! Record once and share in perpetuity.
This is only the tip of the iceberg when it comes to learning ALL the "super-connector secrets" I have to share with you. 
WANT MORE? 
As I've screamed from the rooftops for the last couple weeks, you might know by now that we've recently launched premium membership options for this weekly email newsletter. It would mean the world to me to have your support as a founding subscriber! 
For only $2.31/week or less than a cup of Starbucks, you get 2+ weekly emails from me with audio recordings, special invites to AMAs with top entrepreneurs and experts in my network, and much more. 
You can subscribe here, and the first couple emails should give you enough ROI for a full year's subscription, and I'd again truly appreciate your cheerleading…
I started this email newsletter more than 18 months ago to share insights on marketing, revenue generation, networking, personal branding, valuable email templates, interviews with true visionaries in my community, and any additional goodness I could share with people such as you who are high-integrity individuals first and foremost, and who care about their craft. 
If you'd like a preview of what to expect, check out some past emails including:
Our subscribers of this email newsletter include TED and TEDx speakers, founders of 7, 8, and 9-figure business owners, contributors to major media outlets like Forbes, Entrepreneur, and Harvard Business Review, CEOs of major nonprofit organizations, an Olympian, "influencers" on LinkedIn and Instagram, and many others.
You'll be in great company, and can meet some of these folks at Meeting of the Minds events and subscriber-only AMAs...
You can subscribe here - it takes 60 seconds and if you don't get value from our upcoming emails, I'll refund your subscription AND write a check in your name to your favorite charity. So, there's no risk! Plus, it'd be wonderful to have your support. 
Thank you as always,
- Jared 
P.S. - if you want to work 1-on-1 with me to generate more predictable revenue, increase the profitability of your business, and scale…I have only one (1) VIP Day slot left for new clients in August. After that, I am completely booked up in September, but have two (2) days available for new clients in October and November. Click here to learn more.
---
Jared Kleinert is the founder of Meeting of the Minds (motm.co), as well as a TED speaker, 2x award-winning author, and USA Today's "Most Connected Millennial".
Meeting of the Minds curates "super-connectors" and subject matter experts as invite-only attendees to 3 day summits in places like Napa Valley, Bermuda, and elsewhere, as well as "deep dives" such as this Marketing and Biz Dev strategy & implementation workshop. Members of the MOTM network include CEOs of 7, 8, and 9-figure businesses, creators of globally-recognized brands and social movements, New York Times bestselling authors, founders of pre-IPO tech unicorns, c-suite execs from Fortune 500 companies, and others.
Jared's career began at 15 years old when he started his first company, and took off at 16 while working as the first intern, and then one of the first 10 employees, for an enterprise SaaS company called 15Five, which today has raised over $40M and has almost 2000 forward-thinking companies as monthly recurring clients.
Later, Jared would become a delegate to President Obama's 2013 Global Entrepreneurship Summit in Malaysia, write multiple books including the "#1 Entrepreneurship Book of 2015", and speak at TED@IBM the day before he turned 20. 
As a highly-sought after keynote speaker and consultant, Jared's clients range from organizations like Facebook, Samsung, Bacardi, Estee Lauder, IBM, Cornell, Berkeley, AdAge, and the National Speakers Association. His insights on entrepreneurship, networking, marketing, and business development have been featured in Forbes, TIME, Harvard Business Review, Fortune, NPR, Entrepreneur, Mashable, Fox Business and more.
Don't forget to share! :)