To Create A Successful Company, Do THIS (According To One Of The Top CEO Coaches In Silicon Valley)
Plus, learn how you can get 10% off any Meeting of the Minds service!
"There are many ways to create a company, but only one good one:  To deeply understand real customers (living humans!) and their problem, and then solve that problem." - Matt Mochary
Matt is one of the top CEO coaches in Silicon Valley…
His clients include the CEOs of Reddit, Postmates, Plaid, Brex, Coinbase, OpenAI, OpenDoor, Grammarly, and others.
As I read through a 139 page playbook Matt published on how to create and scale an industry-dominating company, I was reminded of how important customer development, client interviews, and ongoing dialogue is if you're to create a business that attracts your Ideal Clients and gives them an "11 Star" experience.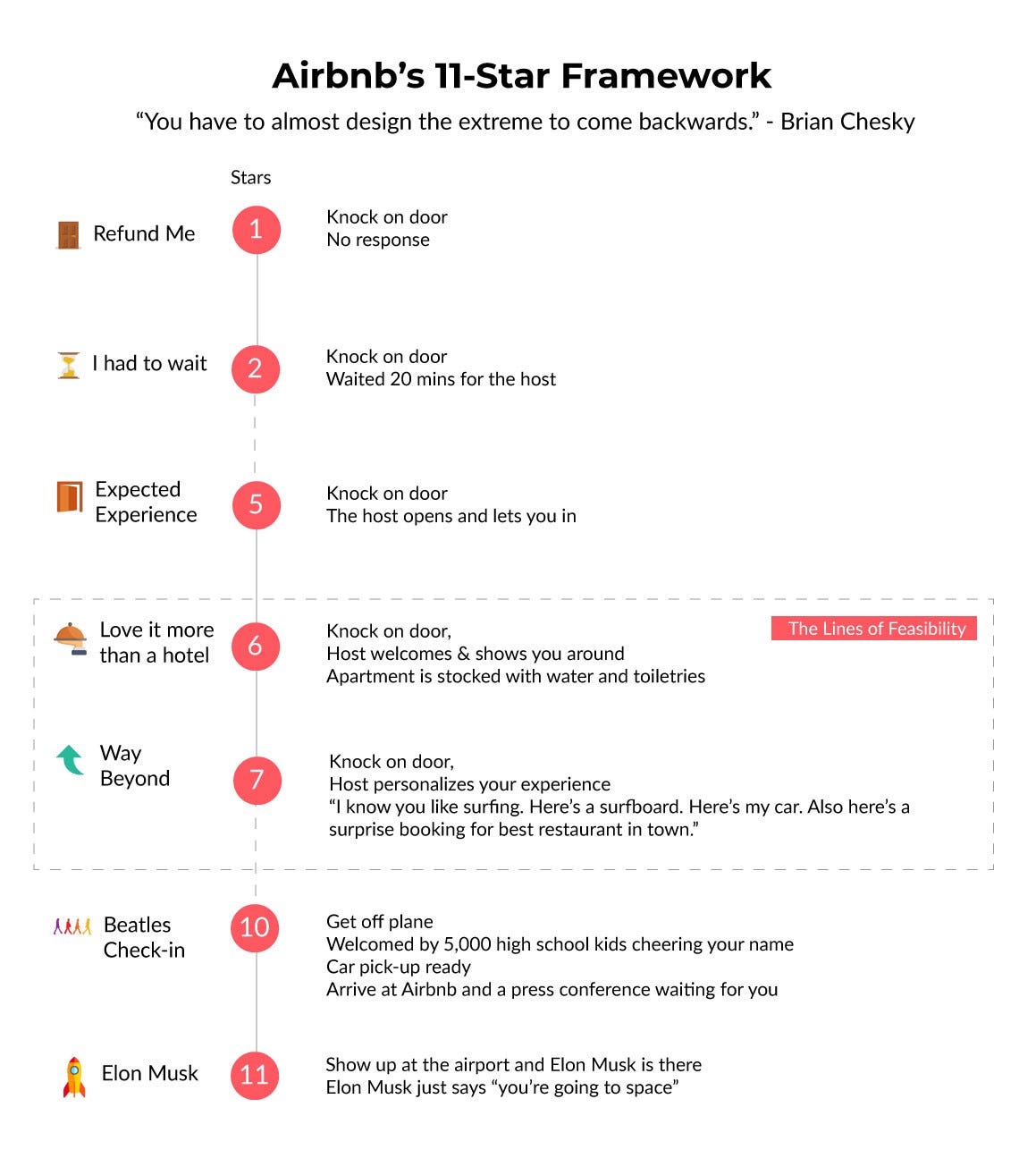 NOTE - I shared Matt's playbook (referenced above) with our paying, premium subscribers last Friday. If you'd like to upgrade your membership to receive even more of our best content, then click the button below! We have cookies… 😎😂🙃

Once you upgrade, you'll have access to all our "locked" posts, including:
Another quotable from Matt struck me as share-worthy as we discuss the importance of Customer Development.
"What does it mean...to have empathy for your customers?

Remember that you are not making a product—you are solving a customer problem. It is therefore critical that you continually live that customer problem. Only then can you solve it well. To live the customer problem, you must sit with the customer, ask them about their lives, and observe their daily routine, on a regular and constant basis."
Reading through Matt's playbook for top CEOs inspired me to think about the core problem we solve for our clients at Meeting of the Minds.
Here's what I came up with…
We help entrepreneurs overcome ISOLATION through connection and community.
Isolation can include loneliness, depression, and other negative emotions related to your health and wellbeing, especially during the lockdowns, social distancing, and political divide we've experienced in 2020 and/or if you've lived in smaller markets when most of your business-owning buddies are in NYC, SF, Austin, etc…
But we're equally, if not more focused on (and capable of supporting clients by…) helping visionary entrepreneurs like yourself overcome any barriers, lack of access, and Blockbuster syndrome (i.e. becoming irrelevant because you didn't see the world was changing around you) standing in the way of you and your dream business.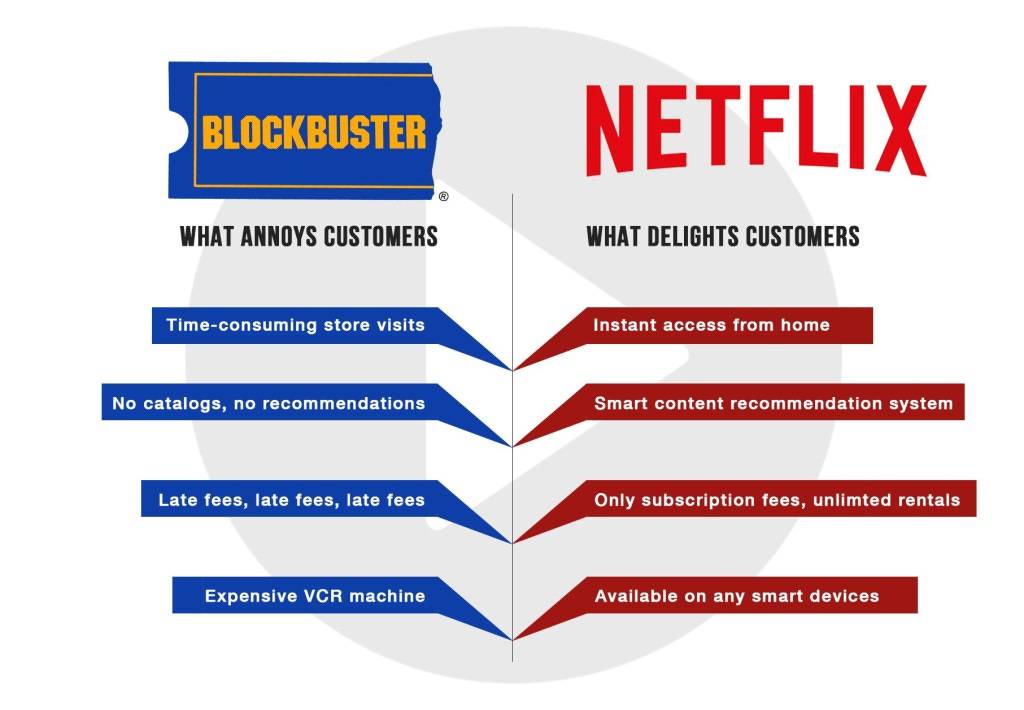 We do this by introducing you to a community of high-integrity individuals we've vetted and curated for monthly Deep Dives, quarterly summits, and annual membership experiences, where hundreds of top entrepreneurs have been able to…
find new business partners and create new companies or "win-win" promotions,

introduce their work to key clients and diverse subject matter experts,

brainstorm innovative ideas to make and/or save more money,

receive constructive criticism and accountability from trustworthy sources,

leverage actionable information to make important strategic decisions,

and do all this while benefitting from the joys of community to celebrate "wins" through unique shared experiences and meaningful connection. 
---
TAKEAWAY:

Do you know what problem(s) your company solves for your clients?

When was the last time you actually interviewed your clients to ask them about how they experience these problems every day within their business and/or personal lives?

And, what's your plan to continuously review, refine, and repeat your Customer Development efforts as your company grows and your Ideal Clients evolve?
---
If you can answer those questions, you'll be well on your way to create a dominant company through "Customer Obsession" a la Amazon, Apple, Tesla, or Netflix.
Again, if you've enjoyed the newsletter over the past few months (or years!!!) and want to access Matt Mochary's playbook on how to create a successful company, upgrade your membership today to support our publication of free weekly emails like this while also getting thousands of dollars in actionable advice to generate more predictable revenue and increase the profitability of your business. All for $12/mo or $120/year (that's only $2.31 per week!).
Other Ways You Can Help…
In the spirit of practicing what we preach, I'm looking for help from a few of our readers and former/current clients who are open to spending 10-20 minutes with me on Zoom to share their feedback on two different "solutions" we're working on to help people like yourself overcome entrepreneurial isolation.
Should you wish to help, we'd thank you forever!!!
And, we'd extend 10% off any of our products or services, including the premium memberships to this newsletter, access to our upcoming Deep Dive on Oct 24-25, or any other offer we have.
REQUEST FOR FEEDBACK #1 - In November, we're looking to launch a new service from MOTM called Curated Connections. From my experience, the fastest and least resistance growth for a small business comes from ongoing conversations w/ hundreds of potential buyers, experts, and partners. 

Most entrepreneurs simply don't have the diversity or scale of network like we do here at Meeting of the Minds. Even if they do, lining up the perfect connections is both challenging and time consuming. 

Being that I ran a marketing consulting firm with NYT bestselling authors, Fortune 1000s, VC-backed startups, and others as clients, and currently run Meeting of the Minds as you know, we have amazing insights into how to grow bootstrapped small businesses like yours. 

To solve this problem, we are looking to take on a small handful of beta clients to:

work with 1-on-1 (i.e. call or text me anytime), 

delivering 15-20 curated connections over a 3-5 week period. 

We will also help craft your Ideal Client Profile, 

identify potential subject matter experts and partners worth connecting with, and…

collaborate on a shared workflow so none of the introductions fall through the cracks and you can benefit from these warm intros. 

If we do our job correctly, Curated Connections will unearth new business development and revenue generation opportunities for you, while potentially saving you time and/or money in identifying other resources, partners, and insights. 
If this service seems interesting to you, and you'd be willing to do a 10-20 minute Customer Development interview with me, please reply to this email and I'll work around your schedule next week to connect!
Here's the second service we are hoping for feedback on…
REQUEST FOR FEEDBACK #2 - if you have NOT signed up for our premium newsletter options yet, I'd love to interview you to get some feedback on why you haven't signed up and how we could change the value proposition (and/or the PERCEIVED value) to better compel someone like you to make the investment in such a service.
Again, anyone who replies and opens themselves up for a 10-20 minute Zoom interview will get 10% off any of our services as a thank you :).
With that, I hope to hear back from you soon and appreciate you EVEN MORE if you've made it all the way to the end of this newsletter.
Now go talk to some of your customers!!!
-Jared
---
Jared Kleinert is the founder of Meeting of the Minds (motm.co), as well as a TED speaker, 2x award-winning author, and USA Today's "Most Connected Millennial".
Meeting of the Minds curates "super-connectors" and subject matter experts as invite-only attendees to 3 day summits in places like Napa Valley, Bermuda, and elsewhere, as well as "deep dives" such as this Marketing and Biz Dev strategy & implementation workshop. Members of the MOTM network include CEOs of 7, 8, and 9-figure businesses, creators of globally-recognized brands and social movements, New York Times bestselling authors, founders of pre-IPO tech unicorns, c-suite execs from Fortune 500 companies, and others.
Jared's career began at 15 years old when he started his first company, and took off at 16 while working as the first intern, and then one of the first 10 employees, for an enterprise SaaS company called 15Five, which today has raised over $40M and has almost 2000 forward-thinking companies as monthly recurring clients.
Later, Jared would become a delegate to President Obama's 2013 Global Entrepreneurship Summit in Malaysia, write multiple books including the "#1 Entrepreneurship Book of 2015", and speak at TED@IBM the day before he turned 20.
As a highly-sought after keynote speaker and consultant, Jared's clients range from organizations like Facebook, Samsung, Bacardi, Estee Lauder, IBM, Cornell, Berkeley, AdAge, and the National Speakers Association. His insights on entrepreneurship, networking, marketing, and business development have been featured in Forbes, TIME, Harvard Business Review, Fortune, NPR, Entrepreneur, Mashable, Fox Business and more.
Don't forget to share! :)