How To Turn This Crisis Into An Exciting Opportunity To Scale Your Business with Career Scientist and Executive Coach Tracy Levine
Tracy Levine is Chair & CEO of Advantage Talent Inc. and has worked with thousands of top entrepreneurs and corporate professionals to advance their careers through leveraging disruptive technologies.
Tracy Levine is one of the sharpest people I know.
In this interview, she describes parallels between the 2020 pandemic and ensuing economic crisis and the 08 financial crash while sharing how her business skyrocketed during the last major financial crisis (and how we can do the same today!).
Plus, we talk about how to "future-proof" your business and career.
Tracy Levine is the Chairman and CEO of Advantage Talent, Inc. As a keynote speaker and consultant, her insights have been featured in FOX, CNN, ABC, CBS, NBC, Associated Press, Reuters and Forbes.
She is an expert in driving employee engagement through combining best marketing practices, data and use of disruptive technologies. With a 20-year track record of Executive Career Empowerment, Tracy has placed over 3,000 professionals.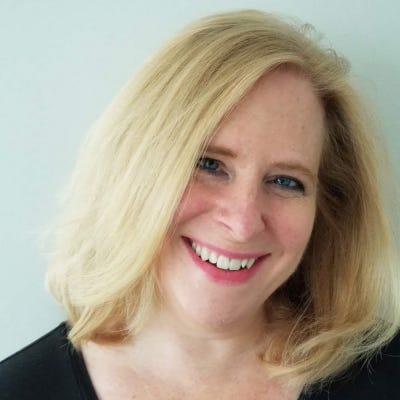 She has coached executives from companies like Coca-Cola, Georgia Pacific, Kimberly Clark, Samsung, Goldman Sachs, JP Morgan, Deloitte, PWC and Home Depot. 
As the only Emory Graduate matriculated into their University without a high school diploma, Tracy has always approached life through a disruptive lens. 
She was one of the first women to work on Wall Street in Institutional Sales, eventually serving as a VP at Salomon Smith Barney.
Click above to watch our interview, and visit advantagetalentinc.com to learn more.
-Jared
---
Jared Kleinert is the founder of Meeting of the Minds (motm.co), as well as a TED speaker, 2x award-winning author, and USA Today's "Most Connected Millennial".
Meeting of the Minds curates "super-connectors" and subject matter experts as invite-only attendees to 3 day summits in places like Napa Valley, Bermuda, and elsewhere, as well as "deep dives" such as this Marketing and Biz Dev strategy & implementation workshop. Members of the MOTM network include CEOs of 7, 8, and 9-figure businesses, creators of globally-recognized brands and social movements, New York Times bestselling authors, founders of pre-IPO tech unicorns, c-suite execs from Fortune 500 companies, and others.
Jared's career began at 15 years old when he started his first company, and took off at 16 while working as the first intern, and then one of the first 10 employees, for an enterprise SaaS company called 15Five, which today has raised over $40M and has almost 2000 forward-thinking companies as monthly recurring clients.
Later, Jared would become a delegate to President Obama's 2013 Global Entrepreneurship Summit in Malaysia, write multiple books including the "#1 Entrepreneurship Book of 2015", and speak at TED@IBM the day before he turned 20. 
As a highly-sought after keynote speaker and consultant, Jared's clients range from organizations like Facebook, Samsung, Bacardi, Estee Lauder, IBM, Cornell, Berkeley, AdAge, and the National Speakers Association. His insights on entrepreneurship, networking, marketing, and business development have been featured in Forbes, TIME, Harvard Business Review, Fortune, NPR, Entrepreneur, Mashable, Fox Business and more.
Don't forget to subscribe to our Substack!