How To Save 10+ Hours Of Your Time Each Week By Focusing On Your Highest Leverage Activities
10 hours of time saved each week equals over 3 MONTHS of time saved for the average person working 40 hours/week. Imagine what you can do with all that time...
HOT TAKE: Saving 10+ hours of your time each week is as valuable (if not MORE valuable) as earning 10+ hours' worth of revenue for your business.
Imagine if you could reinvest that time into building your business instead of working "in" the business.
NOTE: 10+ hours per week adds up to roughly 500 hours of saving for a normal work year, or roughly 12 full weeks of work for the stereotypical "40 hour work week".

That's an entire QUARTER of time savings, and even a small fraction of this is worth pursuing if you can improve business operations for your company.
That time could be better spent on a product launch, building out Standard Operating Procedures, improving the level of service you offer your ideal clients, marketing efforts, sales, or taking an extra week (or two!) of vacation each year.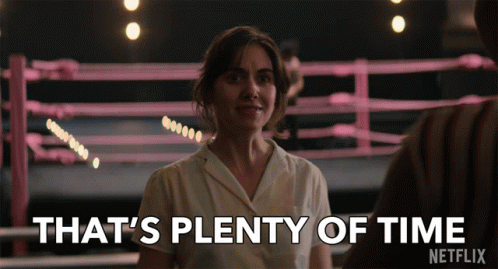 As entrepreneurs, most of us struggle to get out of our own way because:
we get trapped by low-level admin work like answering emails, sending invoices, and creating proposals (especially as our company scales);

we create business models that overwhelm us after signing a small handful of top-paying, ideal clients;

we are unaware of what constitutes a "high level" task for our businesses that's genuinely worth $500+/hr of our time, so instead of working on those type of tasks we end up doing work valued at less than $50/hr of our time because we don't want to feel lazy;

we have potentially hired interns, assistants, employees, or consultants in the past and have been burned, so we resort to doing everything ourselves for as long as possible;

we focus on what's happening "this month" instead of "this year" or even "this decade", leaving us shortsighted.
And so, on October 24-25 we are hosting our next Deep Dive to unite around solving our problems related to all things time management and business operations.
We've invited Meeting of the Minds alumni Tim Francis and Arama Mara as our guest speakers, and are also bringing in some amazing entrepreneurs alongside you to attend this gathering, which will be our first Deep Dive of Q4 2020 :). 
Tim Francis is an award-winning entrepreneur from Canada who founded ProfitFactory.com and GreatAssistant.com as well. He was a keynote speaker at a summit we co-hosted in Bermuda last year for about 100 entrepreneurs, and some of the audience members liked his stuff so much they hired his firm for their outsourcing and delegation expertise. He's highly regarded by top internet entrepreneurs like Andrew Warner from Mixergy and Ryan Levesque, and has taught at NYU among other institutions.

Arama Mara is a Billboard award-winning songwriter and singer who has worked with Disney on the hit show Hannah Montana, rappers like Lil Wayne and Fabolous, and a myriad of other popular artists around the world. She's also releasing lots of her own music these days and is a full-time tech entrepreneur as well. During this Deep Dive in October, we're going to do a fireside chat together to learn how the hell she can accomplish all this (and more!) while still being regarded as "world-class" at her craft.
If you're interested in connecting with other like-minded entrepreneurs to maximize your leverage as a business owner, build systems to scale your company, and learn how to increase the profitability of your efforts, then shoot me an email at jaredkleinert@gmail.com or put in an application to join us at: motm.co/october.
But for now…
My challenge for you today is to:
1) list ALL activities for your business that are worth $500+/hr of your time (i.e. developing new partnerships, brainstorming, self-development, high-ticket sales)
2) list activities that are worth LESS than $50/hr of your time (i.e. answering emails, scrolling social media, etc)
3) do MORE valuable tasks and automate, delegate, or eliminate everything else so you can reclaim your time.
If you need help with this time management exercise, and/or to dive deeper, I'm sharing a 90 minute masterclass I recorded with award-winning entrepreneur Tim Francis last year. Click here to access.
Once you check out the masterclass above and/or go through this exercise, let me know what insights you gather!
I'd love to hear :).
-Jared
---
Jared Kleinert is the founder of Meeting of the Minds (motm.co), as well as a TED speaker, 2x award-winning author, and USA Today's "Most Connected Millennial".
Meeting of the Minds curates "super-connectors" and subject matter experts as invite-only attendees to 3 day summits in places like Napa Valley, Bermuda, and elsewhere, as well as "deep dives" such as this Marketing and Biz Dev strategy & implementation workshop. Members of the MOTM network include CEOs of 7, 8, and 9-figure businesses, creators of globally-recognized brands and social movements, New York Times bestselling authors, founders of pre-IPO tech unicorns, c-suite execs from Fortune 500 companies, and others.
Jared's career began at 15 years old when he started his first company, and took off at 16 while working as the first intern, and then one of the first 10 employees, for an enterprise SaaS company called 15Five, which today has raised over $40M and has almost 2000 forward-thinking companies as monthly recurring clients.
Later, Jared would become a delegate to President Obama's 2013 Global Entrepreneurship Summit in Malaysia, write multiple books including the "#1 Entrepreneurship Book of 2015", and speak at TED@IBM the day before he turned 20.
As a highly-sought after keynote speaker and consultant, Jared's clients range from organizations like Facebook, Samsung, Bacardi, Estee Lauder, IBM, Cornell, Berkeley, AdAge, and the National Speakers Association. His insights on entrepreneurship, networking, marketing, and business development have been featured in Forbes, TIME, Harvard Business Review, Fortune, NPR, Entrepreneur, Mashable, Fox Business and more.
Don't forget to share! :)