How to Have More Fun, Create An "Experience Portfolio", and Create More Freedom
Justin Ehrecke is the co-founder of Wave World Travel, a company he started with his sister to solve the problem of travel-planning for busy professionals.
Justin was first introduced to sales during college and used his summer book business to create the income and freedom to travel to 50 countries by age 25.
His first trip internationally was on a sales incentive trip to Costa Rica at age 20.
He soon caught the travel bug while studying abroad in Cyprus on a program that led him throughout Europe.
And while we aren't traveling much right now, you CAN start thinking now about how to create an Experience Portfolio while baking more fun into your life.
Justin lives for adventurous travel and recently saw all 7 continents in 1 year while managing his insurance business.
He is passionate about travel consulting to inspire and lead others on life-changing trips, and challenges friends and family to LIVE more through fun challenges like the "3 P.M. Cartwheel" or the Calendar Club.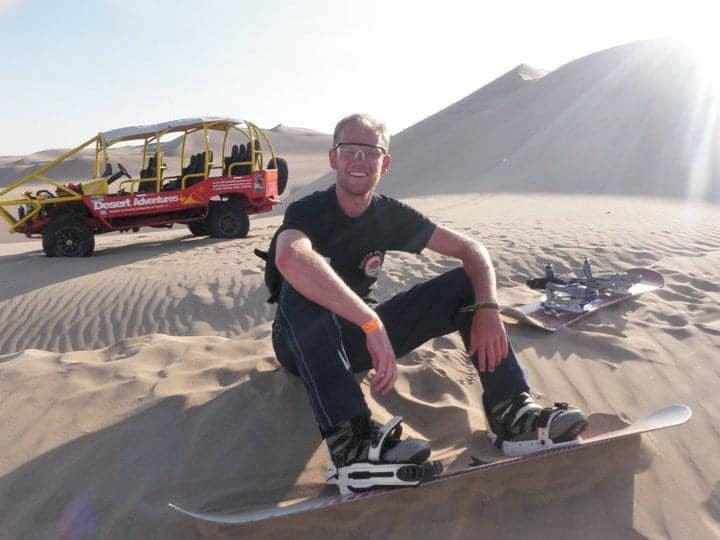 Click above to watch our interview, and follow Justin's journeys on Instagram @justinehrecke.
---
Jared Kleinert is the founder of Meeting of the Minds (motm.co), as well as a TED speaker, 2x award-winning author, and USA Today's "Most Connected Millennial".
Meeting of the Minds curates "super-connectors" and subject matter experts as invite-only attendees to 3 day summits in places like Napa Valley, Bermuda, and elsewhere, as well as "deep dives" such as this Marketing and Biz Dev strategy & implementation workshop. Members of the MOTM network include CEOs of 7, 8, and 9-figure businesses, creators of globally-recognized brands and social movements, New York Times bestselling authors, founders of pre-IPO tech unicorns, c-suite execs from Fortune 500 companies, and others.
Jared's career began at 15 years old when he started his first company, and took off at 16 while working as the first intern, and then one of the first 10 employees, for an enterprise SaaS company called 15Five, which today has raised over $40M and has almost 2000 forward-thinking companies as monthly recurring clients.
Later, Jared would become a delegate to President Obama's 2013 Global Entrepreneurship Summit in Malaysia, write multiple books including the "#1 Entrepreneurship Book of 2015", and speak at TED@IBM the day before he turned 20. 
As a highly-sought after keynote speaker and consultant, Jared's clients range from organizations like Facebook, Samsung, Bacardi, Estee Lauder, IBM, Cornell, Berkeley, AdAge, and the National Speakers Association. His insights on entrepreneurship, networking, marketing, and business development have been featured in Forbes, TIME, Harvard Business Review, Fortune, NPR, Entrepreneur, Mashable, Fox Business and more.
Don't forget to subscribe to our Substack!